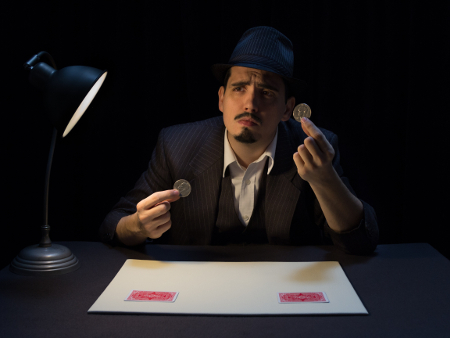 Let's have a deep experience into the mafia world and discover a true Mafioso. Stop the time for a moment and meet the Godfather in person. In mafia world, cards and money appear and disappear upon your wishes.
Let be surprised by strong magical effects in a unique atmosphere. Like in the movie, you'll be transported until time starts again.
Ludovic may perform this act in various languages:
French, English and Italian
.
This act may be performed in traditional
close-up
conditions, or even on
stage
with a video projection.
Multi award winning act in many international competitions:
France, Belgium, Italy, England...
(more details here)